Clienteling Has Never Been Easier
With OneShop you know who to engage every day based on what is happening in-store, and then easily connect to build deeper client relationships and increase lifetime value.
All of Your Client Data at Your Fingertips
Since OneShop is connected to your POS and eCommerce you can easily access what their client data and then pull segmented lists to engage clients every day. 
Know Who to Engage Automatically
No more needing to pull manual birthday lists or lists of who hasn't shopped in 90 days (to name a few). With OneShop you can create lists that auto populate in real time for you team to know who to reach out to automatically.
Connect with Your Clients Online
Whether you have an eCommerce site or not, you can install the OneShop widget for customers to reach out if they have a question or simply if they want to hear text updates from the store.
Access All of Your Digital Assets to Share with Customers
Save countless hours by having all of your photos and videos in a single place for your team to send to customers no matter where in the world they are.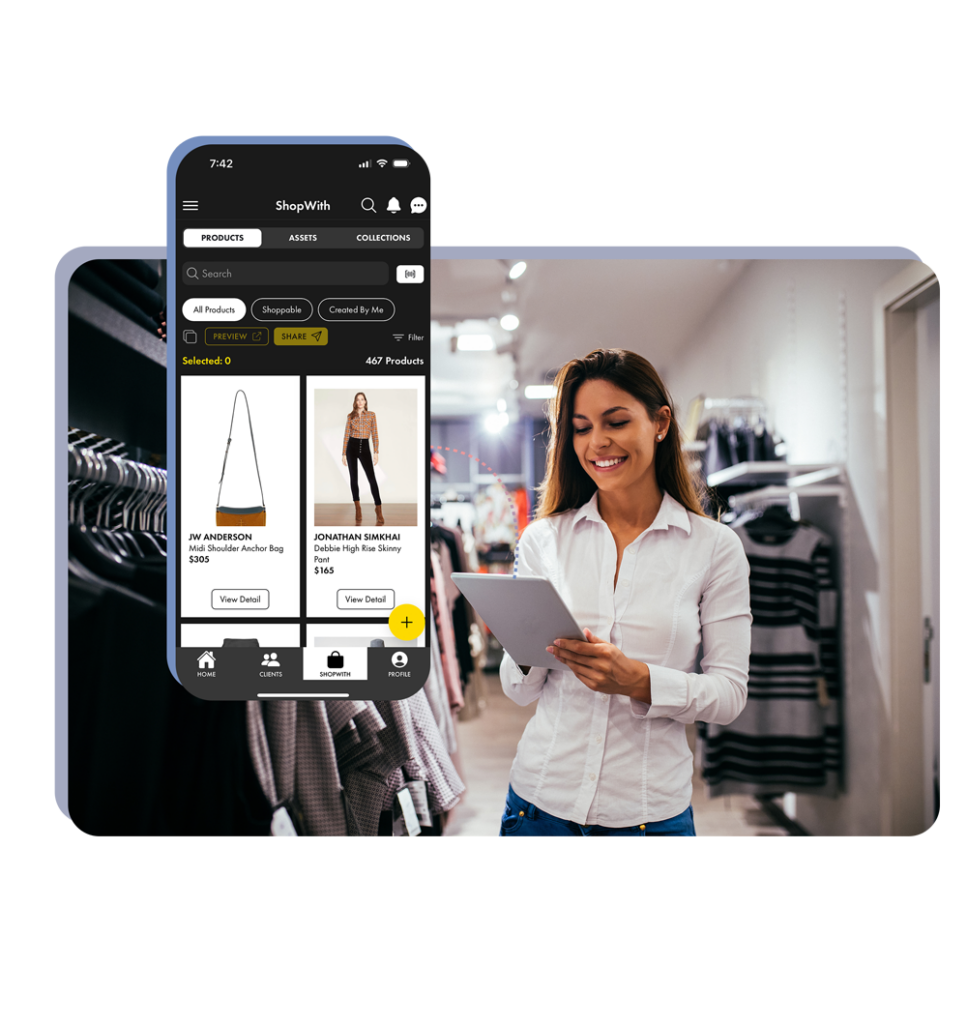 Get Connected to Your Clients Today!